Home » Posts tagged 'papers'
Tag Archives:
papers
The 50th anniversary of the TV show Star Trek's first broadcast is today. It was a formative franchise for me growing up, informing many of my first ideas about space exploration, heroism, and a collaborative society. Debates redound about the best episode of the series. However, I agree with Business Insider's choice of the episode Balance of Terror. It's essentially a space version of submarine warfare, for which I've been a sucker ever since the game Red Storm Rising for the Commodore 64. This episode has everything: Lore building of the political and technological history of the Federation, the introduction of a new opponent, a glimpse of life on the lower decks, and character development galore for multiple cast members – including a guest star.
One of the moments that always stuck with me was one in the Captain's quarters as the Enterprise and its Romulan counterpart wait each other out in silence. Dr. McCoy comes to speak with Captain Kirk, who expresses a rare moment of self-doubt regarding his decisions during tactical combat. The doctor's compassionate nature comes through as he reminds the captain how across 3 million Earth-like planets that might exist, recapitulated across 3 million million galaxies, there's only one of each of us – and not to destroy the one named Kirk. The lesson of that moment resonates 50 years later and is one I like to revisit when I feel myself beset by doubts about myself or my career.
Another moment I appreciate is the imperfection allowed in Spock's character without being under the influence of spores, temporal vortices, or other sci-fi contrivances. Already, he has been accused of being a Romulan spy by a bigoted member of the crew who lost multiple family members in a war with the Romulans decades before visual communication was possible. Now, Spock breaks the silence under which the Enterprise was operating with a clumsy grip on the console he is repairing. Is this the action of a spy? Or just an errant mistake that anyone could make, especially when under heightened scrutiny?
Indeed, this error might be expected when Mr. Spock operates under stereotype threat. Just hours earlier, he was revealed to share striking physiological similarities with the Romulan enemies, who Spock described as possible warrior offshoots of the Vulcan race before Vulcans embraced logic. This revelation caused Lt. Stiles, who had branches of his family wiped out in the prior war with the Romulans, to view Spock with distrust and outright bigotry that was so blatant that the captain called him on it on the bridge. Still, Stiles's prejudice against Spock is keenly displayed throughout the episode, making it more likely that Spock would conform to the sabotaging behavior expected of him by his bridgemate.
On their own ship, the sneaky and cunning Romulans were not depicted as mere stereotypes of those adjectives but instead as a richly developed martial culture. Their commander and his centurion have a deep bond that extends over a hundred campaigns; the regard these two have for each other is highlighted in the actors' subtle inflections and camaraderie. The internal politics of the Romulan empire are detailed through select lines of dialog surrounding the character of Decius and the pique that character elicits in his commander. In the end, the Romulan commander is shown to be sensitive to the demands of his culture and his subordinates in the culminating action of the episode, though the conflict between these and his own plans is palpable.
The contrast between Romulans and Spock highlights how alien Vulcan logic seems to everyone else. Spock is a character who represents the outsider, the one struggling for acceptance among an emotional human crew even as he struggles to maintain his culture's logical discipline. Authors with autism have even remarked how Spock helped them understand how they perceive the world differently from neurotypicals in a highly logical fashion. However, given the emotional militarism of the Romulans, I believe that Vulcan logic is a strongly culturally conditioned behavior rather than a reflection of fundamental differences in baseline neurobiological processing.
There are neurobiological differences in sustained attention to different kinds of objects in autism compared to neurotypical controls. Work I did in collaboration with Gabriel Dichter has demonstrated that individuals with autism spectrum disorders have heightened attention to objects of high interest to these individuals (e.g., trains, computers) compared to faces, whereas neurotypicals show the opposite pattern of attention (access here). Based on decades of cultural influence, Mr. Spock might be expected to show equal attention to objects and faces, but Dr. McCoy, Captain Kirk, and the Romulans all would be expected to be exquisitely sensitive to faces, as they convey a lot of information about the social world.
As the heat of summer washes over the country, basic home safety becomes a concern. Sometimes, parents become worried that their messy houses might cause Child Protective Services to view them as unfit parents. A new paper from my research collaborators and I has shown that even in homes with genuine safety concerns, the beauty of a home (or lack thereof) isn't associated with being child abuse potential or socioeconomic status. Thus, it doesn't appear that messy homes come from abusive parenting environments, and unattractive or unsafe are just as likely to be found in poorer and richer neighborhoods.
We found that trained assessors and people inhabiting homes had reasonable agreement about the beauty of the homes, but they didn't agree on the safety risks present in the home. Part of that may have been because the trained assessors had checklists with over 50 items to check over in each room to assess safety and appearance, whereas the occupants of the homes only provided summary ratings of room safety and appearance on a 1-6 scale. It's probably easier to give an overall judgment of the attractiveness of a room than to summarize in your mind all the possible safety risks that exist.
Because it's so hard to notice these safety risks without a detailed guide, the assessment we developed can also be used as a way to point parents to specific things to fix in the home to make their children's environment safer. We didn't want people overwhelmed when thinking about what to clean up or make safer – rather, we wanted to give people specific things to address. We'll be interested to see if people are better able to make their homes cleaner and safer places with the help of that assessment.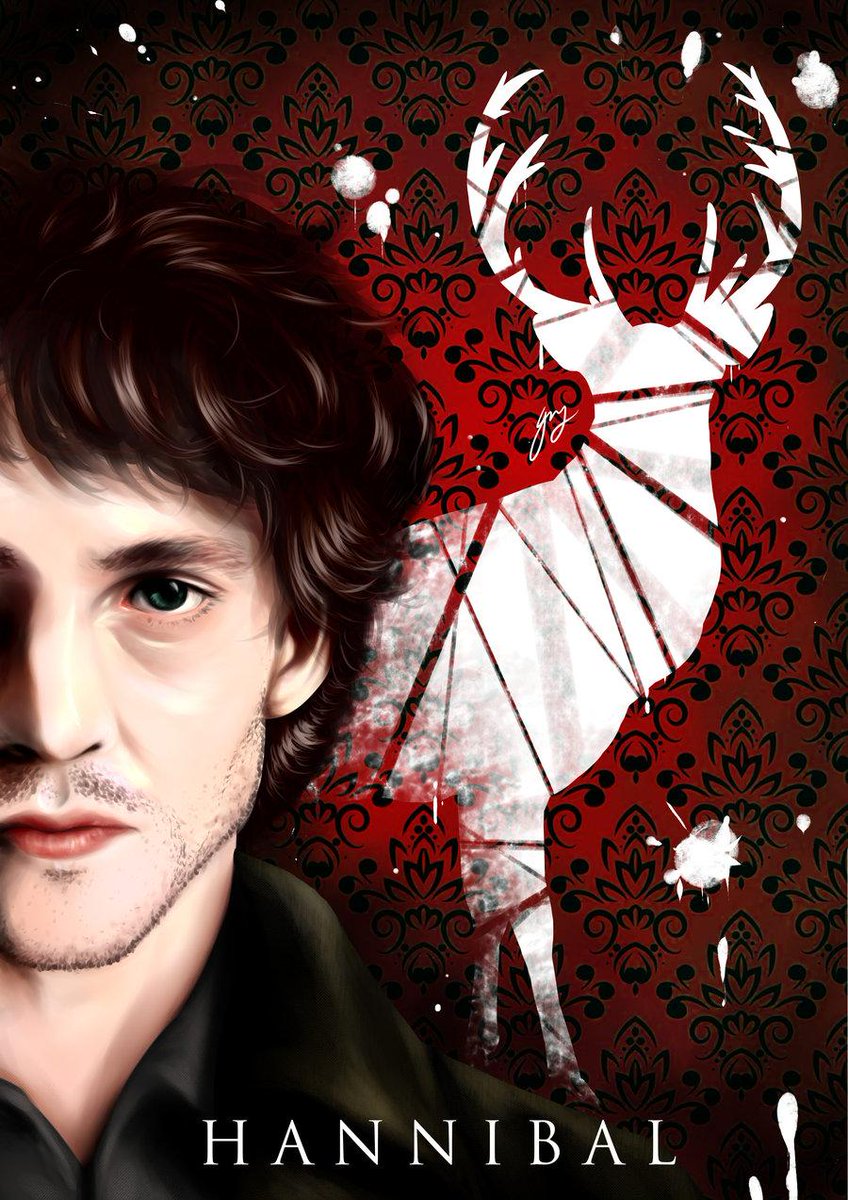 In 2013, two remarkable TV shows hit the air- and cable-waves that provide backstories of two of cinema's most notable villains. Hannibal features a retelling of the story of Hannibal Lecter and Will Graham that surprises even the most die-hard connoisseurs of Thomas Harris's original novels and the movies that have been made from them. Bates Motel fills in the history of Norman Bates, tracing his descent from a gawky teenager into the Psycho murderer.
The personality trait of absorption is strongly evident in a character in each series. Absorption is a strange trait in the Giant 3 model of personality that doesn't fit cleanly anywhere. It was originally designed as a measure of hypnotic susceptibility, but it's been refined over the decades to emphasize getting lost in one's own experiences, whether those experiences be enthralling external stimuli or deeply engaging thoughts and images that come to a person's mind. Absorption relates equally to the superfactors of Positive Emotionality and Negative Emotionality, indicating that it predisposes people to strong emotional experiences. Within the Big Five model of personality, it's associated with the fantasy proneness and emotionality facets of Openness to Experience, not the parts of Openness that are associated with playing with ideas or political liberalism.
Some of my recent work has examined how absorption is related to initial attention to emotional pictures and subsequent attention to noise probes. We found that people high in absorption had more emotional attention to emotional pictures (both pleasant and aversive) compared to neutral pictures. Thus, people high in absorption get wrapped up in what they're seeing when it's emotionally evocative. Furthermore, we found that people high in absorption show less attention to a loud noise probe during all pictures. It's as if they're so wrapped up in processing the pictures that they don't have as strong an ability to disengage attention to process something else coming in a different channel (that is, hearing as opposed to sight).
How does this apply to our two fictional characters? Both of them get really absorbed in the imaginal part of their internal experience, which wreaks havoc on their emotional lives. Will Graham's unique perceptual gifts entail mentally reconstructing a crime from the residues left at the crime scene. He may be a perceptive person, but his genius lies in absorbing himself in what he sees and piecing people's last moments together through the eyes of a killer. This kind of perspective taking is rare in individuals on the autism spectrum, as Graham claims himself to be. Therefore, I would argue that absorption is the key trait allowing Graham to get inside killers' heads; his inability to disengage from the disturbing images that run through his head confuses him and creates untoward consequences that demonstrate the perils as well as the promise of high levels of absorption.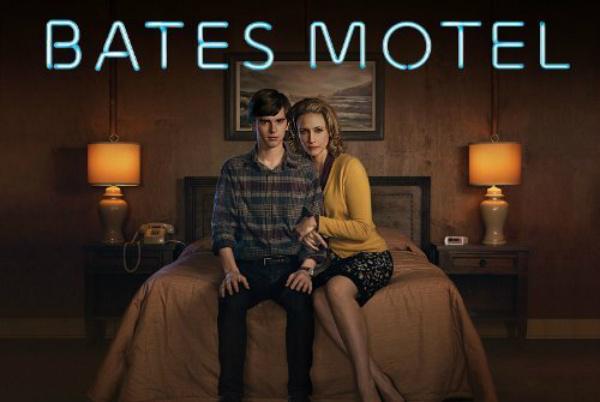 Norman Bates is a more purely maladaptive face of high absorption. Absorption is also associated with dissociation, which refers either to the feeling that one's self or surroundings aren't real or to the experience of having done something without recalling having done it. As the seasons progress, Norman's increasing absorption in his fantasies about his mother propel him from committing murders of women he desires to taking on his mother's identity without recalling having done it in the morning. Norman's emotions overwhelm him, and he uses his absorption to retreat into a mental world that's safer for him, that's anchored by his mother. It's this fantasy component of openness and absorption that's related to psychoticism, which represents a vulnerability to experiencing odd and unusual perceptual experiences consistent with schizotypal personality disorder and certain forms of schizophrenia. In essence, Norman Bates isn't a psychopathic killer; he's one of the rare serial murderers with psychotic experiences – in this case, that may be underpinned by absorption. Will Graham exhibits a form of dissociation that might superficially seem related to absorption as well, but instead (SPOILER ALERT) is more likely due to encephalitis than his personality.